Ammos Beach Bar started out as the first beach bar on a quiet seaside strip called Mackenzie Beach in Larnaca. Now in its eighth year of operation, with the beach transformed into one of the most popular going-out destinations in Cyprus, Ammos remains the frontrunner of the island's bar scene, with a combination of fine cuisine, top-quality drinks and the very best in entertainment events, with the world's best talents in music and dance.
In 2005, the management of Ammos Beach Bar took a major risk by setting up a chilled-out lounge bar on a very under-developed part of Larnaca. With time, the bar developed a strong base of loyal clientele and gradually incorporated new ideas and concepts to enrich the experience on offer. With constant modifications to the food and drinks menu, the design, the lighting and sound and the events on offer, with time it had crowds en masse choosing Ammos specifically for their night out.
This caught the attention of the local Municipal Council which became more active in improving the infrastructure in the area, with pathways along the beach and a more organized road system. And more importantly, other businesses showed a fresh interest in Mackenzie, with new property developments, restaurants and entertainment options sprouting along the strip, especially from 2011. Thanks to Ammos, Mackenzie has made its mark as an entertainment destination not only on the island for in the Mediterranean and Europe also, it has received wide-scale renown.
One thing that sets Ammos apart is its underlying philosophy about being passionate for change. There is a strong sense of responding to what people want, providing something different, introducing concepts from abroad but also exploring completely new ideas and trends. It was the first bar on the island to serve mojitos which then introduced the trend of sophisticated cocktail-drinking to Cyprus' bars. Another concept connected to Ammos is the idea of high-quality dining along the beach, thus combining a night out with a unique restaurant experience. The food on offer consists of a menu not too big, specializing in signature dishes made with love.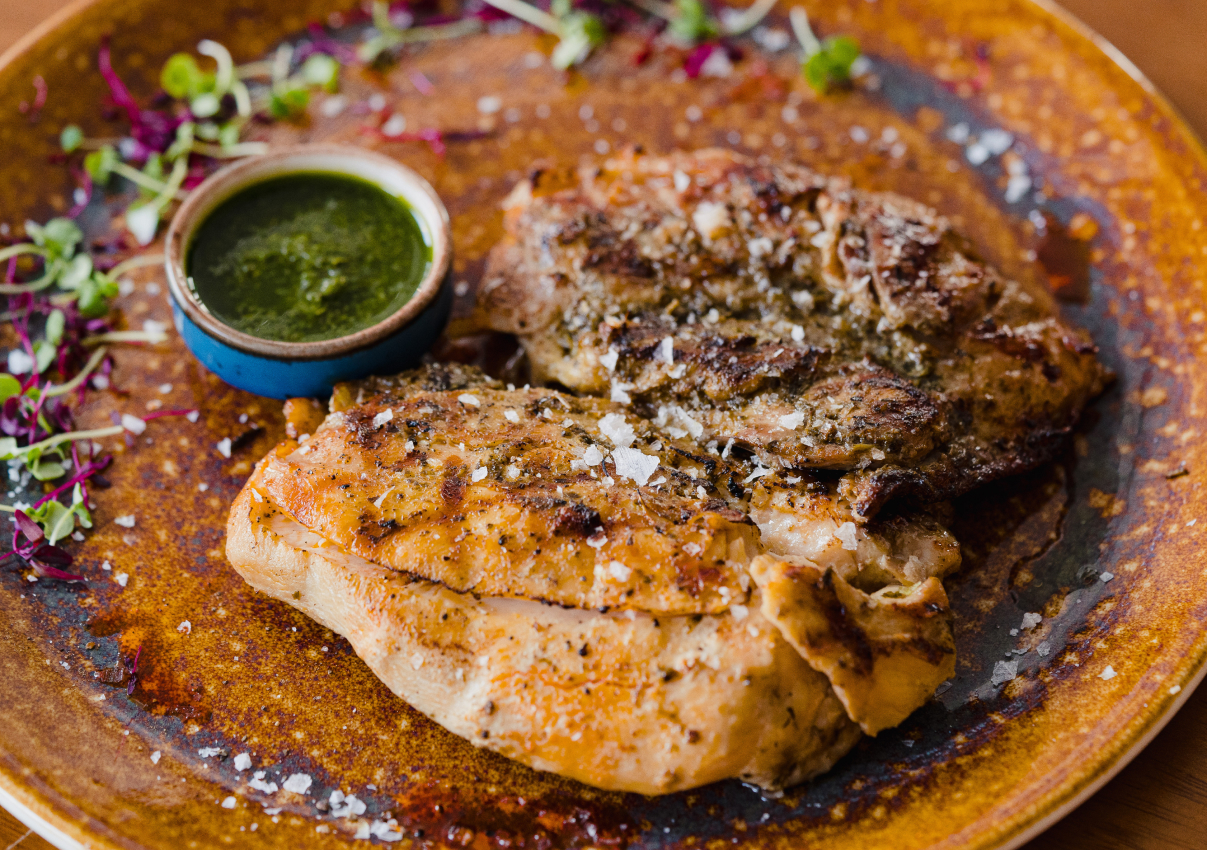 There is a combination of fresh fish such as octopus and seabass together with quality foreign products sourced in daily such as the very best steak and fish. The sushi on offer is among the most popular menus on the island, with customers regularly ordering huge platters, either at the bar or in their chosen location, as catering can also be provided.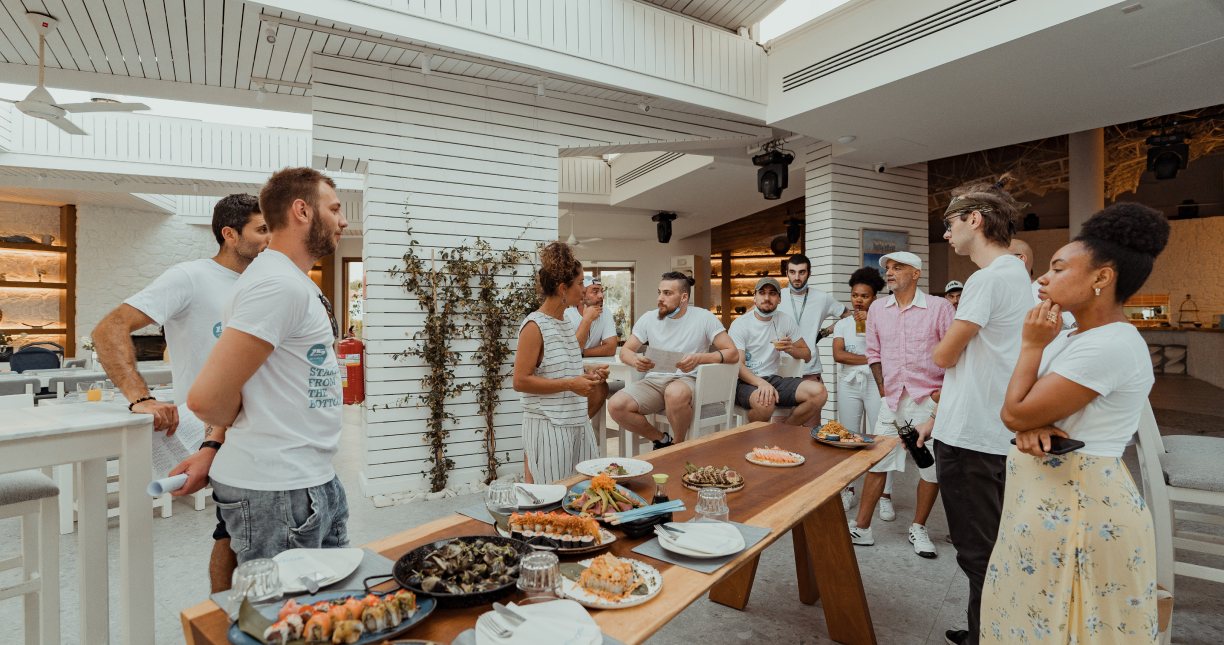 The entertainment provided at Ammos is second none with some of the world's best DJ's, live and electronic bands, dance groups and singers performing in its versatile and multi-functional venue over the years. With names such as Bingo Players , Cedric Gervais, Stefan Biniak ,Bob Sinclar, Dennis Ferrer, Basto, David Morales and other established names who are usually selective with the locations in which they perform, this demonstrates that Ammos is sought-after and highly regarded by professionals.
More importantly, Ammos has the known-how to create the very best events, thanks to their investment in quality sound and lighting and the inclusion of breath-taking and mind-blowing performers, ranging from flying and hanging acrobats and talented dancers.
At this point in time, Ammos is already established as a brand of its own, recognized by the Cypriot people as a place different from any other, with its own identity, ethos and culture that guarantees all visitors the feel-good factor. What was once a sleepy seaside area for eating fresh fish, thanks to Ammos, Mackenzie Beach has evolved into an exciting entertainment centre with easy access to good food, the tastiest drinks and events to remember.
Reservations 24 828844